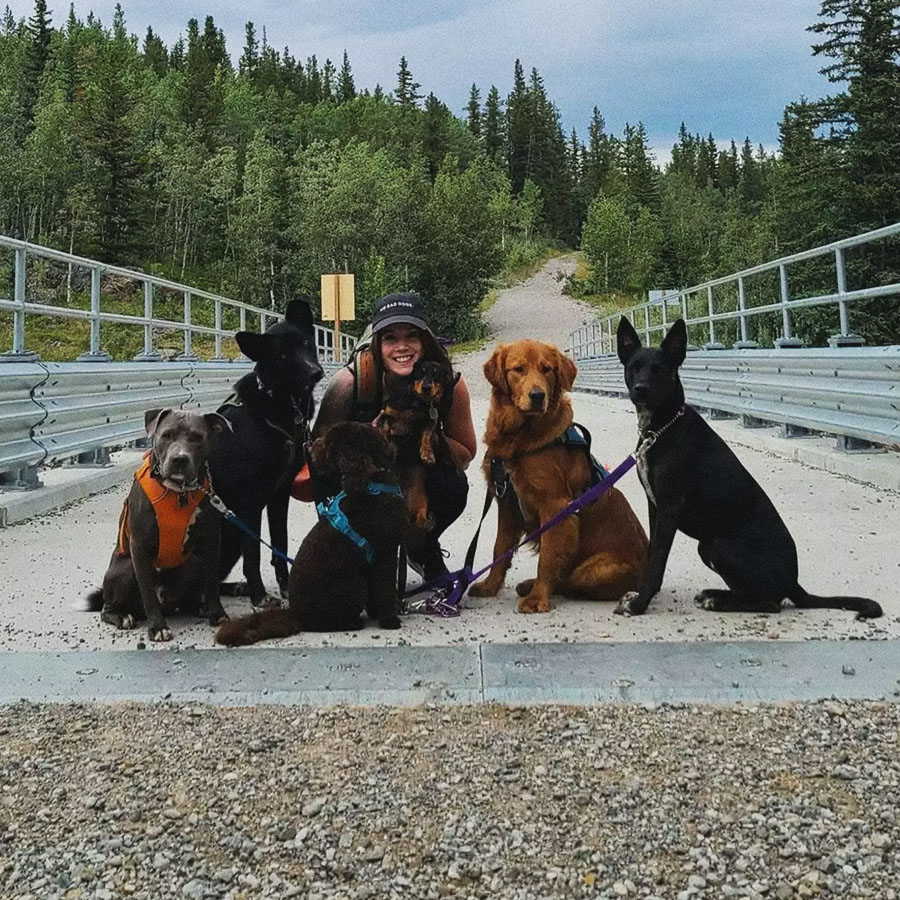 With over 7 years of working with dogs, it's safe to say that Hannah has learned a thing or 2 about the human – canine relationship.
What started as a part time dog walking gig, has turned into a full time training operation. When Hannah and Trunks (her American Staffordshire Terrier Mix) aren't running around Calgary helping people and dogs communicate, she is continuing her learning through accreditation programs and specialized courses. Canines have truly become her 24/7 passion.
Hannah's obsession with everything canine has enabled her to develop a dog training platform that emphasizes the interdependence between dogs and their humans. As every dog is unique, each human-canine family requires a tailored approach to ensure success.
Through gaining insight into your dog's behavior, environment, and daily routine, 3 of Hounds equips you with the tools necessary to foster positive behavior, modify undesirable behaviors, and establish a lifestyle that promotes mutual well-being. On top of your dogs' foundation skills, our dog training programs cater to a range of concerns such as reactivity, anxiety, fear, leash manners, recall, nuisance behaviors, and aggression.
We believe training is an ongoing process that spans your dogs whole life. At 3 of Hounds , we are dedicated to assisting you in establishing a respectful and trusting bond. via communication and consistency.