Welcome to the BARKSIDE
3 of Hounds

is a Calgary based Dog Training & Dog Walking company.
We are dedicated to the
human-canine relationship.

Offering both dog walks and canine coaching. We strive to help you and your dog build a

strong & balanced relationship.
JOIN THE BARKSIDE TODAY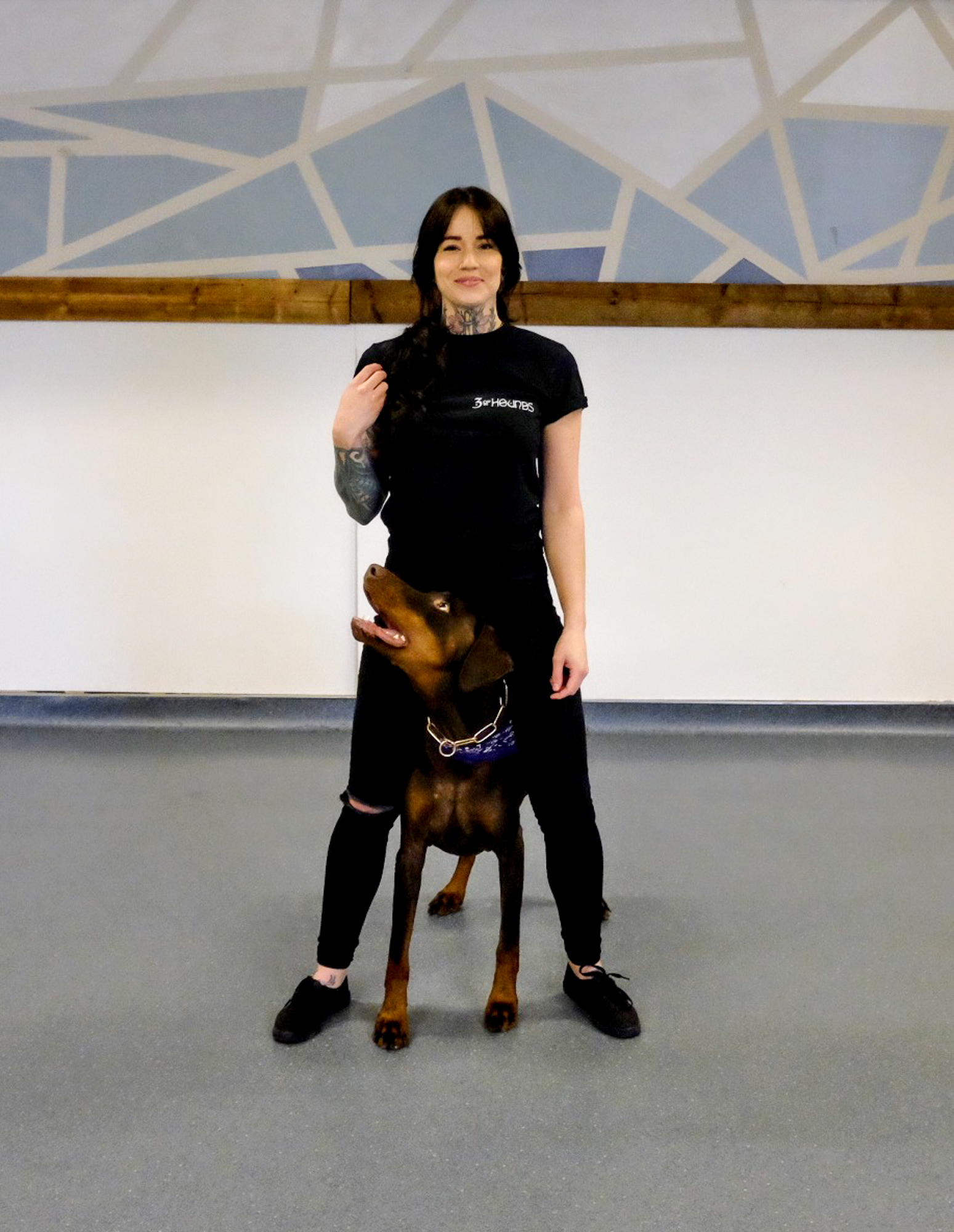 One on one sessions that cover the unwanted behaviors, structure, and basic obedience. Before we can tackle unwanted behaviors there needs to be a solid foundation in basic obedience. 
Guidance and leadership are key to helping your dog thrive. You will learn how to use dog training tools properly and how they help your dog. Contact for pricing and available spaces.
BOOK NOW
For puppies between the ages up to 6 months. All breeds welcome!
This class is for both socialization and foundation training. Your pup has the chance to play and socialize, while learning bite inhibition. Each training session starts with a 15 minute play session. We go over how to lure, capture, and shape behaviours like sit, down, stay, recall, crate/place, loose leash walking to heel, manners, thresholds, overcoming fear, and problem behavior prevention. The last class will be a field trip into downtown to practice all behaviors learned. Small class size.
When inquiring please describe your dog's current behavior and training so we can make the decision of whether one on one sessions might be more beneficial.
BOOK NOW
Helping you through any unwanted behaviors, basic obedience training, and structure.
Starting at 30mins minimum we go over any trouble you're having and create a game plan that suits both you and your dog. Write some questions you'd like to go over ahead of the session (no such thing as a dumb question!). These video calls are meant for a boost! My goal is to help you through those bumps in the road.
BOOK NOW
A full day out with the packs.  A minimum of 2 – 1 hour walks. Great for the longer days you may have or for touching up on training and structure during walks and play. (January-May and September-December)
BOOK NOW
Structured pack walk with a maximum of 8 dogs. Learning together as a pack this walk is to boost confidence, manners, engagement, and obedience. Both on and off leash.
BOOK NOW
General check in with your dog and some playtime in the middle of the day or any hour you require depending on your schedule.
BOOK NOW
Is your 4 legged friend too young for the pack? A mid-day break for your puppy 6 months and under. A walk exploring and socializing with different experiences around your neighborhood and some play time to break up a their day.
BOOK NOW
Added perk in case your canine companion needs a little mani/pedi. Easy peasy after a long walk.
BOOK NOW
While your away we bring your dog into our dog friendly home with a large yard and a playmate, Raiden. They'll enjoy their daily walks along with our group walk services which are included. A vacation for your dog while you're away.
BOOK NOW
SHELBY & SUMMER
Hannah has been an incredibly reliable dog walker who always goes the extra mile to ensure our pup is safe and happy. It's easy to schedule a walk and she is quick to respond if I have updates or special requests, like ensuring my dog gets her Kong when they return. She has also played a huge role in making our dog great at leash walking. My dog is nervous with new people so it's such a relief to see her quickly come to love Hannah and her walks with the pack!
MEGAN & LUCY
Hannah has been amazing with our Lucy! She's also been helpful with working on Lucy's manners. Always accommodating to pick up and drop off times and locations. I've recommended her to all my dog parent friends
AUSTIN & ANGUS
Always arrives on time, and often stays out a little longer to make sure my pup is happy when she brings him home. I get 3-4 good photos of what they are up to and I feel like she's walking my dog because she loves it, and not because it's a side job to make a few extra bucks! 10/10 service!
AARON, CLAIRA & ZOE
Claira and Zoey had an amazing time with Hannah! Hannah is patient, attentive and responsible. Zoey and Claira always come home tired and better behaved than before. 🙂 I would highly recommend Hannah to anyone who is looking for a fun and reliable dog walker for their pups! We really appreciated the photos and updates from Hannah. Zoey and Claira are now regulars.
SAMANTHA & DUKE
Hannah is the best! My dog absolutely loves her. On group walks, not only does my dog come home exhausted, she works on his on-leash pulling and behaviour, retrieving the ball and actually bringing it back to you, etc. I highly recommend Hannah and 3 of Hounds if you need someone to help out with your pup!
At
3 of Hounds

we believe that no one training method works for all dogs – each human-canine team requires a

different approach for success. What is consistent, Structure.
Our pack walks are structured and meant for working your dog
mentally and physically.

Through confidence building exercises, loose leash and heel exercises, and a balanced approach we create a stable and happy pack. With both on and off leash work we help each dog gain the skills they need to be a calm and balanced dog.
By understanding your dog's behavior, environment, and routine we will
give you the tools

to introduce and maintain good behavior, alter those unwanted behaviors, and provide a structure that makes both you and your canine companion thrive.
Hannah has worked with dogs professionally since 2016 and is
always working towards learning new methods and tools in dog training.

Currently finishing a program with Animal Behavior College. She continues to develop a canine coaching program both in a group class setting and one on one to help every human-canine team she can.
Training is an
ongoing process

throughout your dog's entire life. Dog's are a commitment, build a respectful and trusting relationship by being a leader and giving them guidance.